From modern to antique, show your furniture some love! Or update your cabinetry. All with help from our refinishing experts.

At CJ's Refinishing, we are third-generation furniture refinishers. Owner, Joe Chavez, is an experienced craftsman with 38 years in the business. He began his career at the age of 20, working with his father, Noah. Now Joe's own son, Noah, has joined the business bringing his skills, and fresh ideas for epoxy furnishings. From generation to generation, the expertise and focus on the customers' experience continues.
Joe Chavez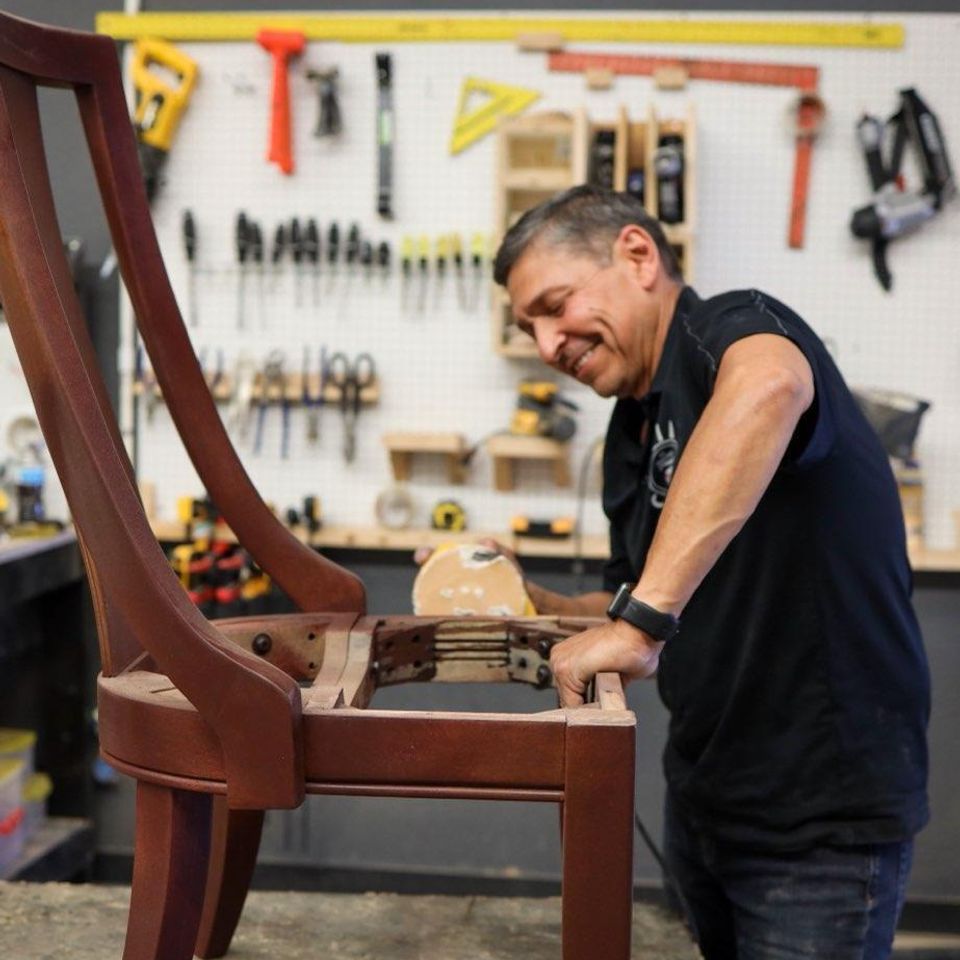 Joe Chavez, owner of CJ's Upholstery, is a craftsman. With over 38 years in the business, Joe knows how to properly care for and restore your favorite furniture pieces.

Joe began his career at the age of 20 working with his father, Noah.

Whether you simply need replacement cushions for your quality patio furniture, or need to completely restore your great-grandmother's Queen Anne sofa, Joe and his crew have the expertise to meet your furniture upholstery and refinishing needs.
Noah Chavez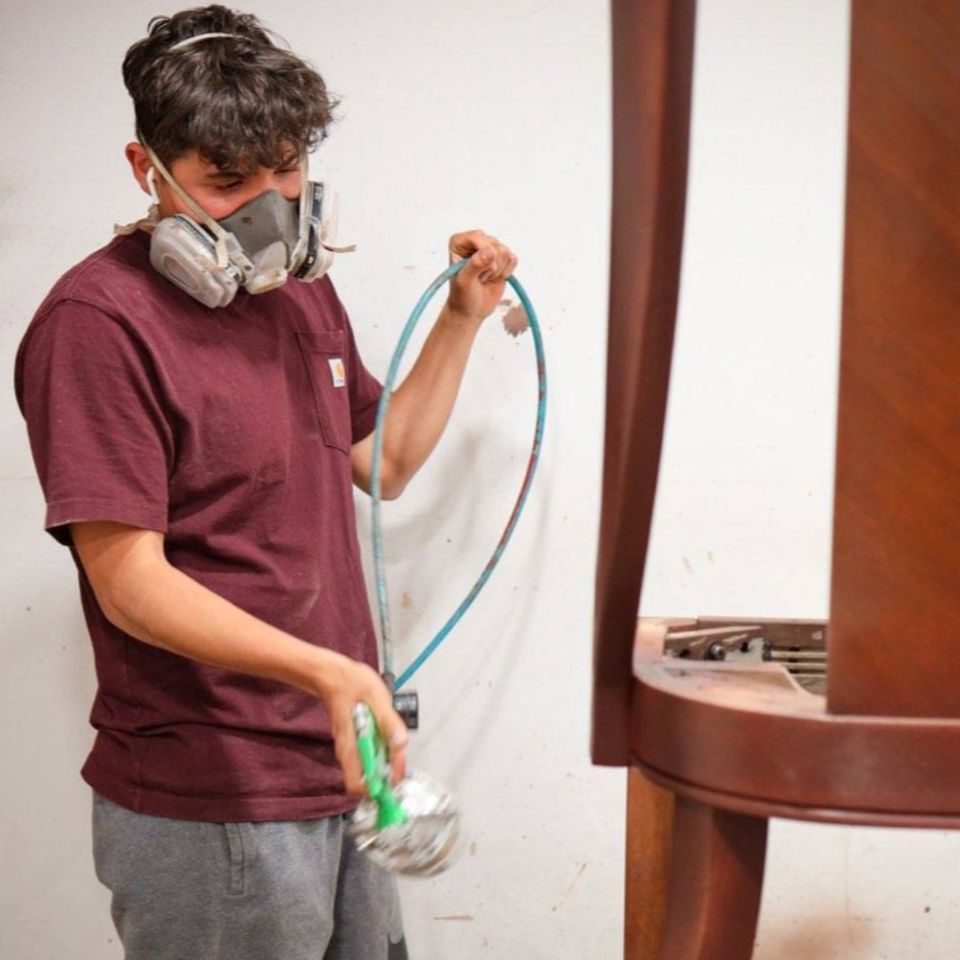 Noah Chavez, is a third generation craftsman in the Chavez family.

Noah is a recent graduate of Hope Christian High school and has decided to further his career in the family business.

Noah brings fresh ideas for your refinishing projects and also, his expertise in epoxy furnishings is impeccable.  His creative mind is surely an asset to the business.